Health and Wellness
Run away from the city's confusion, forget the stressful days and come rest in the Geopark. Breed the calming environment and discover what nature has to offer.
Because it is a region of peaceful nature, the Naturtejo becomes the ideal place for who privileges both physical and mental well-being. When you arrive, you will feel that peacefulness was invented here, in a region where the water is calm and the atmosphere is relaxed.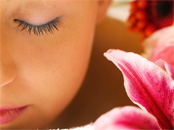 Mineral Waters
---
Subterranean waters in this region flow through formations of sediments, schist, quartz and granite, in association with profound faults of recent tectonic activity, responsible for the emergence of important water springs in the Naturtejo region. These waters are divided in miner-medicinal cold or thermal and spring waters, according to their characteristics and where they emerge from.
Thermal Complexes
In the Naturtejo territory there are two thermal complexes, the Termas de Monfortinho (Idanha-a-Nova) and the Termas da Fradagosa (Nisa), both recently renovated with a wide offer in terms of therapeutic treatments and well-being. These sites are a true refugee for those who are looking to relax, physically or mentally, located in privileged natural landscapes.
Monfortinho waters flow through Penha Garcia's hills and emerge close to the Erges river, at about 30,5ºC. This fountain properties are well known, since roman times, given its silica composition and indicated for diseases of the skin, intestine, bile, rheumatic or gynecologic.
This is one of the best examples of thermal station in Europe, offering medicinal treatments, relaxing programs, thermal pools, solarium and massages with cocoa, roses and water. Therapeutic techniques include the ingestion of water, physiotherapy, electrotherapy, press therapy, hydrotherapy, hydro massage, Scottish shower, among other treatments.
Link: www.ohotelsandresorts.com/
These are miner-medicinal sulfur waters, with a characteristic aroma, emerging at about 19ºC, and are indicated for the treatment of rheumatic, respiratory, metabolic and dermatologic diseases. Besides health issues, these thermal waters also serve the purposes of relaxation and well-being, with anti-stress programs and revigorating massages.
Link: www.termasdenisa.pt
In addition to thermal complexes, in the Geopark there are also hotel units which provide the best relaxation and beauty treatments. These units are exceptionally equipped with modern infra-structures of sports and leisure, as well as stimulating well-being programs.
Astória Hotel (Termas de Monfortinho): www.ohotelsandresorts.com
Tryp Colina do Castelo Hotel (Castelo Branco): www.trypcolinadocastelo.com
Estrela da Idanha Hotel (Idanha-a-Nova): www.estreladaidanha.pt
Water as Geological Heritage
In what hydro-geological patrimony concerns, the Geopark Naturtejo territory, in addition to the thermal complexes of Monfortinho and Fadagosa, also has seven other sites of scientific and cultural interest.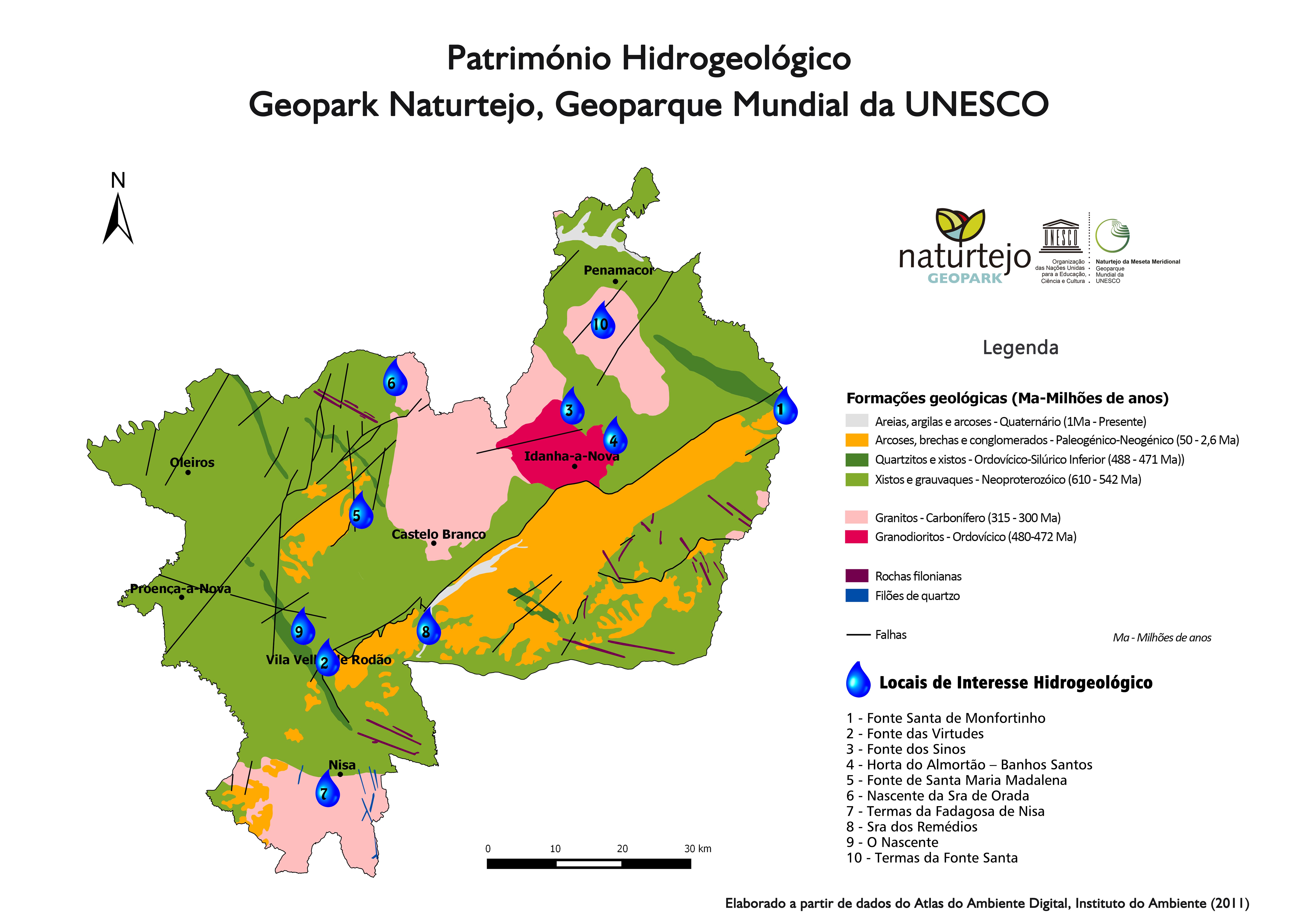 ---